Boost Your Milk Supply with a Smoothie!
So I tried the chocolate chip lactation cookies at work a few weeks ago when a friend & fellow breastfeeding mom made them to share. While they were oh so delicious, she mentioned that they were also packed with tons of butter (this was after I had already stuffed my face with at least half a dozen of them. Guilty). Since I saw a big increase in my supply after eating them, I tried a smoothie w/ the same core ingredients believed to boost milk production: oatmeal, brewer's yeast, and flax. It turned out so good that even my seven year old liked it! (He was a little leery to try it at first, in fear that he too would produce milk. Haha!) I used our Magic Bullet to mix everything. Here is the recipe: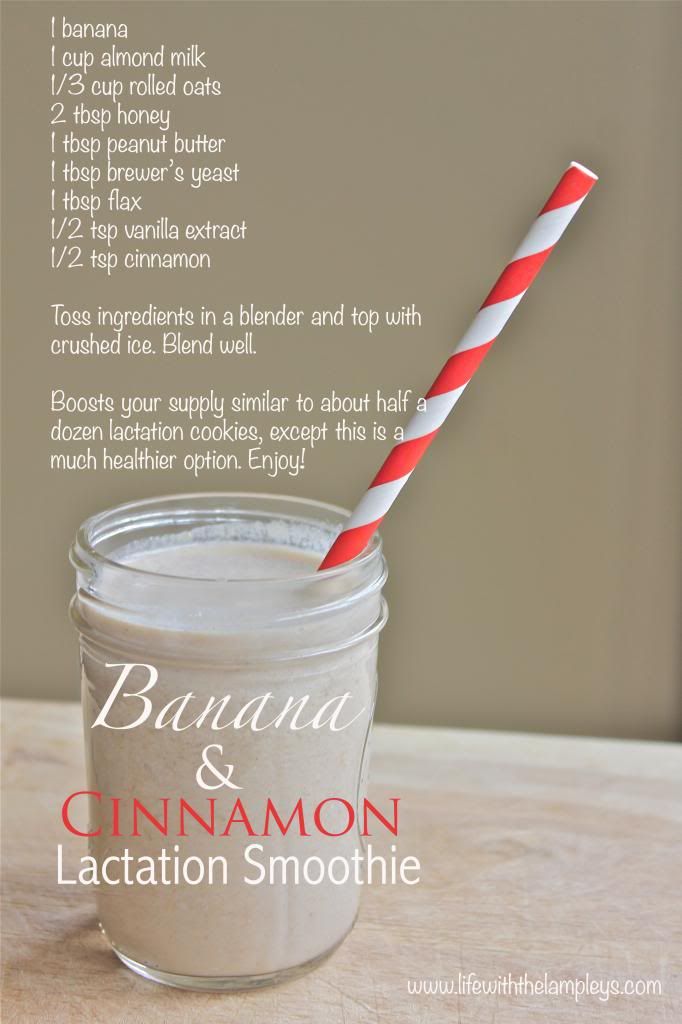 This is perfect for making on-the-go or even to drink while nursing. One note is that some people don't like the bitter taste of brewer's yeast. If you taste it too much you can always use less or omit it all together, however I have found brewer's yeast to really help my supply. Today I'm linking to…Mom-Lovin Thursday! This is my first link-up EVER! :) Thank you:Hannah- Joyful LifeLena- Root & BlossomAmy- keepin' up with the SmithsJennifer- Mommy Life After Ph.D.